What's happening in Michael Rondot's Studio?
In addition to paintings in progress, there are invariably a number of remarque drawings to be done for customers who want to personalise their prints with an original pencil sketch on the border.
Recently, a number of paintings from the 1970s have been returned to the studio for cleaning and tidying prior to sale. The latest arrivals for sale are two of the only three commercial airliner paintings by Michael Rondot - "BAe 146 Quiet Trader" and "British Airways Boeing 747 Classic". Both paintings are in superb condition and look really stunning.
Our most recent limited edition prints are "Eurofighter Typhoon QRA Intercept - The Flying Canopeners" and "TSR2 : The Fourth Dimension" Two beautiful prints featuring a pair of 6 Squadron Typhoon FGR4s and the classic Cold War icon, TSR2.
The EUROFIGHTER TYPHOON painting has been released as a limited edition print but only a very few copies are available. The bulk of the new limited edition is going to members of No6 Squadron RAF, with just a few copies for collectors and general sale. Please contact us to reserve your copy.
The current work in progress is a Shackletron AEW2 from No 8 Squadron Royal Air Force, escorted by a pair of F-4 Phantoms from RAF Leuchars.
This painting will be published in a small limited edition. Please register your interest or order your print now to avoid disappointment - a lot of people are looking at this painting but only a few of you can own one.
Follow works in progress on our Facebook page

by clicking on the images below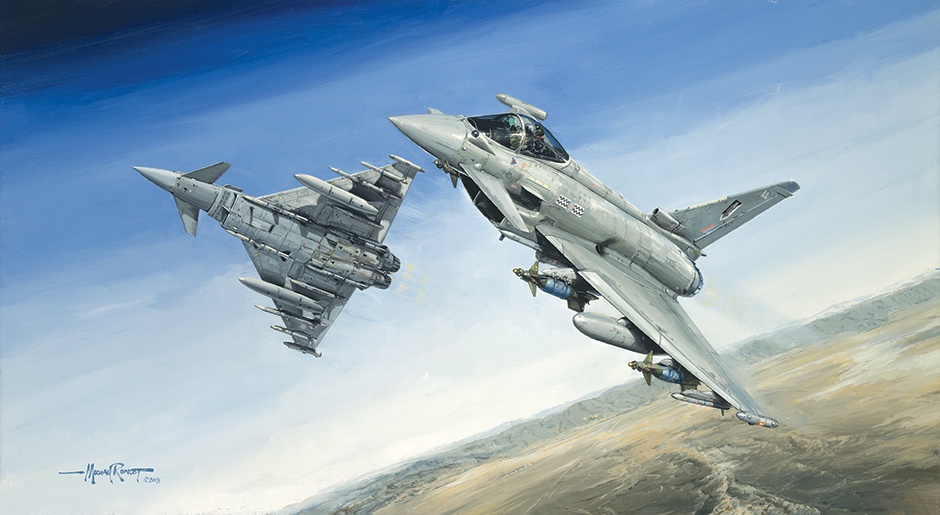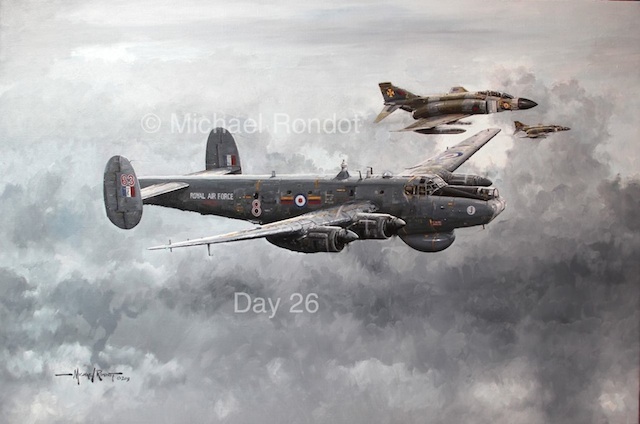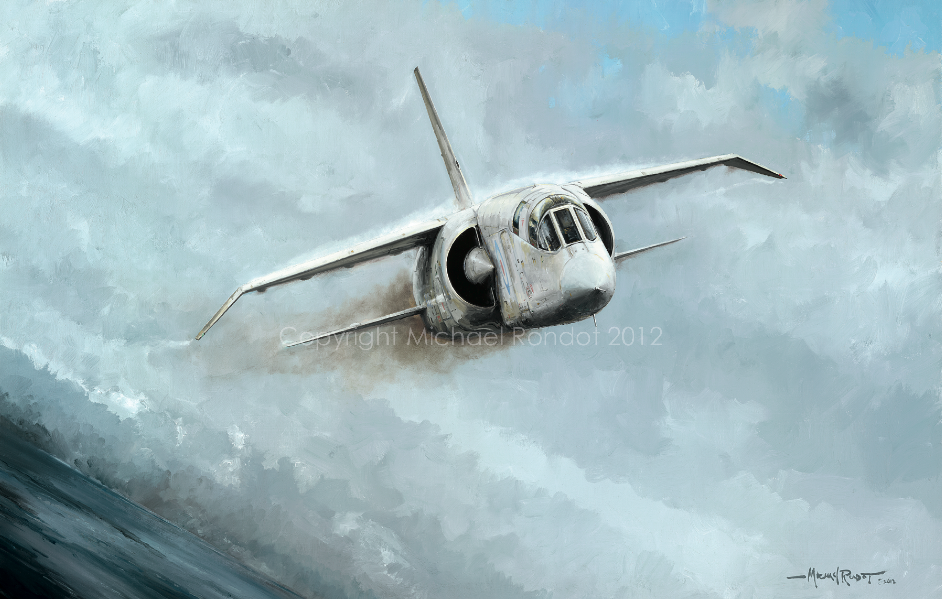 ---

---
Here are some of our latest adverts featured in FLYPAST and AEROPLANE magazine: